How BoTs are changing the Recruitment processes?
[vc_row][vc_column][/vc_column][/vc_row][vc_row][vc_column][vc_column_text]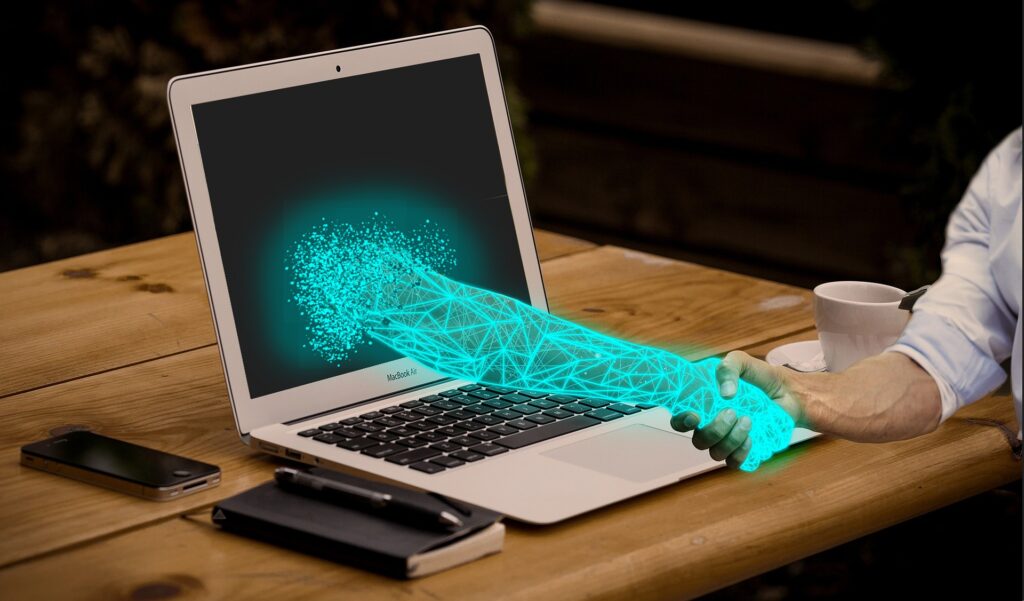 In a new age digital world, with changing market scenarios, how long will human beings continue to do repetitive tasks? In recent times, more and more companies are moving to bots-based process automation.  It is inevitable that the majority of processes will move to robots, reducing human intervention as much as possible.
As many industries like the food industry, manufacturing, financial institutions, and others have successfully transitioned into bots-based operations, it is high time, recruitment and human resourcing departments should actively adopt for Robotic Process Automation within hiring processes.
SquaREcruit, Intelligent Recruitment Platform, now offers 360-degree Recruitment Process automation helping various stakeholders with enhanced productivity.
Is hiring a complex process?
Attracting and hiring the right candidate is one of the primary goals of all enterprises as hiring the right candidate is a key to growth for all businesses. Many industries are spending a lot of time and cost in evaluating a large pool of applicants. As roles are becoming challenging, the evaluation processes also become multi-level. Sourcing from social media is a key to reach to passive candidates. As the number of applicants goes up and evaluation steps increase, multiple stakeholders' involvement makes the hiring process a complex process.
A study done on HR.com shows HR recruiters spend two-thirds of their time (67%) pre-screening candidates and 28% of their time scheduling candidates. These tasks fall into the category of talent acquisition. With candidates applying through online job boards, recruiters have to wade through the enormous talent pool, and it has become a humongous task to validate, screen, and sort profiles.
Shortlisting candidates is just the beginning of hiring process. Further evaluations like technical evaluation and scheduling multiple interviews adds on to the repetitive tasks for recruiters.
"The first rule of any technology used in a business is that automation
applied to an efficient operation will magnify the efficiency.
The second is that automation applied to an inefficient operation
will magnify the inefficiency."
-Bill Gates
Check out the latest recruitment Bots
:
SquaREcruit's  360-degree bots can help various stakeholders during hiring process. The SquaREcruit's AI-based application encompasses all steps in the talent acquisition process including:
Sourcing and validation of candidates
Technical & non-technical assessment
Interview scheduling
Candidate onboarding
Recruitment is a people-led process and the need to interact with real people is not going to end. SquaRecruit BOTs are designed to take over the repetitive tasks and make the talent acquisition process faster, more efficient, and cost-effective for all involved including the candidates.
SQUARECRUIT  https://www.squarecruit.com/ – [/vc_column_text][/vc_column][/vc_row]
[vc_row][vc_column][/vc_column][/vc_row][vc_row][vc_column][vc_column_text] In a new age digital world, with changing market scenarios, how long will human beings continue to do repetitive tasks? In recent times, more and more companies are moving to bots-based process automation.  It is inevitable that the majority of processes will move to robots, reducing human intervention as much as possible. As many …
[vc_row][vc_column][/vc_column][/vc_row][vc_row][vc_column][vc_column_text] In a new age digital world, with changing market scenarios, how long will human beings continue to do repetitive tasks? In recent times, more and more companies are moving to bots-based process automation.  It is inevitable that the majority of processes will move to robots, reducing human intervention as much as possible. As many …