Recruitment Challenges and Solutions
With 2021 being a continuation of last year's workplace challenges, employers are at least confident they'll be able to recruit the right talent this year. But they're not oblivious to the challenges.
Ramping back up after an economic recession affects every aspect of work, and filling post-recession gaps in employment come with its own set of recruiting challenges. The current pandemic-driven economic downturn has produced unique new recruitment challenges — and magnified existing ones.
Companies that address existing and new recruiting challenges now will be best positioned to come out of this economic downturn with their talent pipeline intact.
find out what the top recruitment challenges are that have occurred as a result of the pandemic and what you can do about them.
Outdated Recruitment Technology
Many companies don't have an applicant tracking system or resume parser, instead opting to use spreadsheets to manage recruitment processes.
As soon as recruitment teams are no longer in the same office, this becomes an unsustainable way of doing things. First, everyone needs access to the information when you don't have local shared drives you can access. Also, managing candidate communication becomes a whole lot more difficult when you're not in touch with your team as much.
If you're struggling with recruitment during the pandemic, the first thing you need to do is get some excellent recruitment software.
Interviewing
One of the biggest recruitment challenges has been the interviewing process for candidates.
The main thing that you can do to make interviewing over video conferencing software easier is to test it in advance. This is much more professional than trying to get the technology to work once the candidate has already connected.
It is also a good idea to send the candidate a list of tips ahead of time for remote interviewing.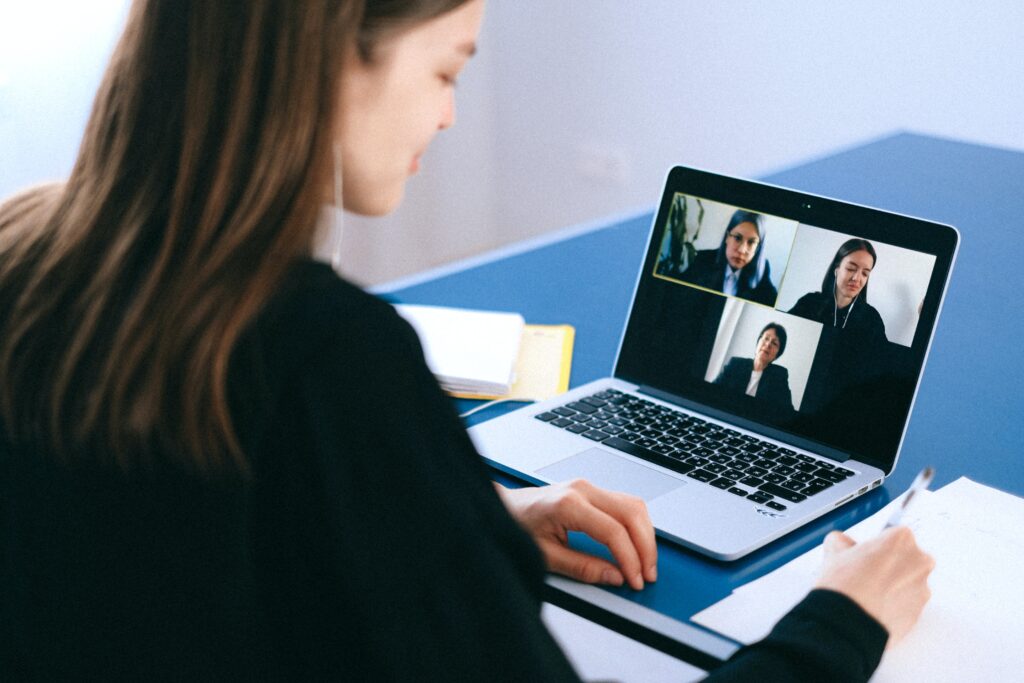 Seamless Candidate Experience
Finally, creating a seamless candidate experience with online recruitment has been tough for recruiters. 
Getting an applicant tracking system doesn't only help you keep track of candidates, but it also assists with the candidate experience. From the candidate's perspective, these systems can make time to hire much shorter and the recruitment process much clearer and easier to understand.
We all know that many people have lost their jobs this year, so there may be more job seekers out there, but not necessarily qualified applicants.
To overcome this, you can try other ways of appealing to passive candidates and other candidate personas to widen the talent pool. This could include employee referrals, increasing your company's social media presence, and directly contacting people on LinkedIn.
It's time to get creative, and there are plenty of online tools you can use to do this such as Instagram, Twitter, and Facebook. Share job posts not only on job boards but through these mediums as well to engage with different types of candidates.
While many aspects of recruitment have been more challenging during the pandemic, it's not all bad. It gives you the chance to upgrade your recruitment processes and bring them into the 21st century. You will come out of it with a much smoother recruitment system that's both easier for candidates and yourself. Don't forget that these challenges will also affect candidates. Asking them to give feedback on your recruitment process during the pandemic will help you get the insight you need to improve it.
SquaREcruit offers end to end recruitment automation software with features like applicant tracking, vendor and client connectivity, AI-based BoTs, in-built Video Conferencing and seamless interview scheduler.
To know more visit us at https://squarecruit.com
With 2021 being a continuation of last year's workplace challenges, employers are at least confident they'll be able to recruit the right talent this year. But they're not oblivious to the challenges. Ramping back up after an economic recession affects every aspect of work, and filling post-recession gaps in employment come with its own set …
With 2021 being a continuation of last year's workplace challenges, employers are at least confident they'll be able to recruit the right talent this year. But they're not oblivious to the challenges. Ramping back up after an economic recession affects every aspect of work, and filling post-recession gaps in employment come with its own set …