Worried about Ghosting ?? Ways to prevent it !!
Almost every candidate who's tried to find a job in today's fast-paced market has been ghosted by a recruiter along the way. Whether the recruiter said they would call but didn't or the candidate was ghosted after the interview, these are detrimental to your employer brand. Forget about sending personalized communication for a minute, It's rare for most candidates even to receive an automated rejection email. 
What is Ghosting?
Whenever the candidate or the recruiter suddenly stops communicating midway through the hiring process, it is an incident of Ghosting or Disappearing.
So, if you are a candidate who never heard back after an interview. Or if you are a recruiter who never received the resume that the candidate was 'just going to send,' chances are you have been ghosted.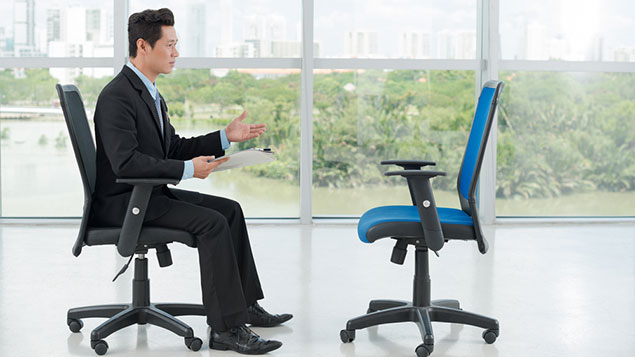 Understanding the Costs of Candidate Ghosting
The primary cost to a firm comes from losing the productivity and the value that would have been added if it hired its top candidate.
Next, when candidates ghost, your time-to-fill will be significantly extended. This means that in addition to wasting a lot of the hiring manager's time, you lose productivity for every additional day that the position is unnecessarily vacant.
Finally, ghosting slows recruitment process improvement. Once they stop communicating, you lose your opportunity to find and fix the factors that might cause future top candidates to drop out.
There's a lot you can do to improve the hiring process at your company and ensure that you're keeping candidates engaged—and communicative—throughout the process.
Identifying the reasons behind why, creating a candidate inclusive system and implementing a proactive strategy to ensure a high-touch candidate experience can help you significantly minimize the risk of being ghosted. Here's how to put one in place.
Develop a transparent talent acquisition strategy
Make the overall candidate experience highly responsive
Show them you care by personalizing their interview process
Keep the lines of communication open, and follow up if you don't hear back
Shift the focus onto the candidates and learn about their goals
Use Automation To End Recruiter Ghosting
With hundreds of candidates in the pipeline for each open position, it's nearly impossible for staffing companies to create engaging and personalized interactions with each candidate.
Now there is an Artificial Intelligence-powered Recruitment Platform that facilitates collaboration between various stakeholders in recruitment including vendors and candidates by the means of seamless communication.
How SquaREcruit helps?
SquaREcruit connects multiple stakeholders to one unified platform with seamless communication during the hiring process. Also avoids multi-tier communication and enable direct communication at various levels.SquaREcruit also has a candidate inclusive system which keeps candidates and employers in the loop.
We also help with close connectivity and communication with candidates by providing real-time updates to avoid communication breakdown.
To know more, visit https://squarecruit.com
Almost every candidate who's tried to find a job in today's fast-paced market has been ghosted by a recruiter along the way. Whether the recruiter said they would call but didn't or the candidate was ghosted after the interview, these are detrimental to your employer brand. Forget about sending personalized communication for a minute, It's …
Almost every candidate who's tried to find a job in today's fast-paced market has been ghosted by a recruiter along the way. Whether the recruiter said they would call but didn't or the candidate was ghosted after the interview, these are detrimental to your employer brand. Forget about sending personalized communication for a minute, It's …