Tips to fast-track a large number of job applications !!!
Recruitment at a high volume has never been an easy job. Apart from the inherent time limitations, recruiters may encounter a variety of other hurdles that make filling certain jobs difficult.
Finding the best-qualified candidates when recruiting in bulk may be difficult if the proper techniques are not in place. However, with the proper techniques and tools in place, this job may be reduced from "nearly impossible" to "simply difficult."
Organizations are seeking expansion as global markets gradually reopen, but traditional talent acquisition methods have grown obsolete. To successfully change your organization's operations digitally, talent intelligence is a critical tool for improving your application process, candidate experience, and talent management across the employee lifetime.
Use the right candidate selection platform
The appropriate candidate selection platform is critical for large volume recruitment since it enables you to automate portions of the selection process and quickly shortlist prospects.
Pre-employment screening software assists you in matching applicants with the appropriate skills and attributes to your open positions. Simultaneously, recruiters save a significant amount of time that they can use to developing and maintaining connections with prospects.
Concentrate on the Candidate Experience
The importance of a good applicant experience cannot be overstated, particularly given that candidates who are pleased with the process are nearly 40% more likely to accept a job offer. While it is always essential to create a strong first impression, it may be much more so when employing a large number of individuals.
60% of job searchers have abandoned an application due to its length or complexity, and jobs with a large volume of hiring are more likely to have a higher pre-start dropout rate. This implies that if your applicant experience is inadequate, filling your jobs may be much more challenging.
Increase the size of your talent pool
Create and manage talent pools in anticipation of future job opportunities, and then tap into them! Talent rediscovery is the process of mining an organization's current resume database in order to locate prior applicants for vacant positions. While many applicant tracking systems (ATS) enable recruiters to look through existing resumes, the results are often restricted and prone to mistake. As a consequence, it is often a futile endeavour. A talent rediscovery algorithm will automatically scan every resume in your applicant tracking system (ATS) in order to identify the most suitable candidates for a new job ad.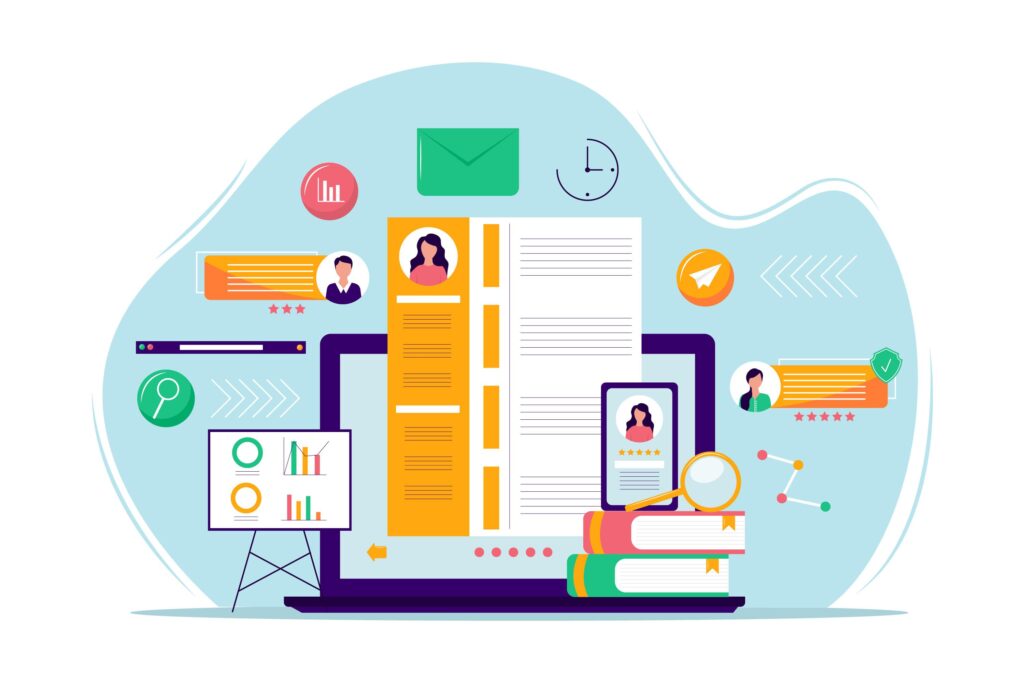 Utilization of Resume Parsing
You almost certainly do not have time to read each résumé that comes in your mailbox. This is where a high-quality applicant tracking software programme may help—by providing automatic tools that allow you to obtain relevant data without having to review each resume manually.
Without a defined talent acquisition strategy and the appropriate tools in place, you will fall behind and overlook prospects if you have high volume recruiting requirements.
What SquaREcruit offers?
SquaREcruit is SaaS-based recruitment & talent management system with an in-depth process framework that connects multiple clients and partners seamlessly and keeps all stakeholders well informed and more productive. We offer: –
Powerful AI bots.
Data-Driven Analytics
Multi-Entity collaborator
360 Degree Automation
Recruitment at a high volume has never been an easy job. Apart from the inherent time limitations, recruiters may encounter a variety of other hurdles that make filling certain jobs difficult. Finding the best-qualified candidates when recruiting in bulk may be difficult if the proper techniques are not in place. However, with the proper techniques …
Recruitment at a high volume has never been an easy job. Apart from the inherent time limitations, recruiters may encounter a variety of other hurdles that make filling certain jobs difficult. Finding the best-qualified candidates when recruiting in bulk may be difficult if the proper techniques are not in place. However, with the proper techniques …