Use of AI in Resume Screening: Expectations Vs Reality  
The use of Artificial Intelligence (AI) in the hiring process has become increasingly popular in recent years as organizations seek to improve their time-to-hire and quality of hire and minimize human bias. While AI has a lot of potentials to make the hiring process more efficient and effective, it is important to be aware that reality may not match expectations regarding AI resume screening. This blog post will discuss why AI resume screening expectations might not meet reality and the potential drawbacks of using AI in the hiring process.
Hiring teams have high expectations for AI resume screening
Hiring teams across the globe are turning to Artificial Intelligence (AI) to streamline their recruitment processes. AI-enabled resume screening tools promise to make identifying and hiring top talent easier, faster, and more efficient. Companies using AI-powered resume screening tools have high expectations for improving their candidate shortlist, reducing unconscious bias, and scaling up their hiring processes.
AI-based resume screening tools utilize powerful algorithms to identify key skills and experience from a resume, allowing recruiters to identify the best candidates from a large applicant pool quickly. This enables recruiters to quickly review the data and decide on the right candidates to shortlist. The technology also helps reduce unconscious bias that can arise when people manually assess resumes.
Additionally, AI-based resume screening tools can help companies scale their hiring processes. As AI-powered tools can review resumes quickly and accurately, companies can assess more applicants for a job at a much faster rate. This allows companies to expand their talent search and cast a wider net for better-qualified candidates without sacrificing quality.
With these high expectations, companies across the globe are adopting AI-based resume screening tools to help them find the best candidates quickly and efficiently.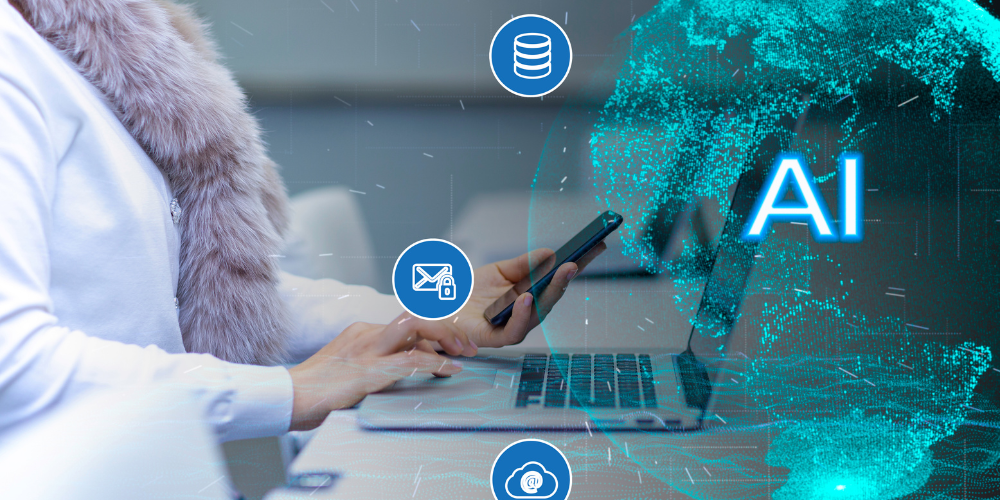 Unrealistic Expectations from AI resume screening
Using AI to screen resumes can be beneficial in many ways, but there are also some potential risks and unrealistic expectations.
One of the biggest risks of using AI in resume screening is the potential for bias. As AI tools become more widely used, they may reflect the same biases and prejudices that already exist in the previous interview of any candidate. This can lead to discrimination against certain candidates, even if unintentionally.
In addition, many companies expect AI tools to replace human recruiters completely. This is an unrealistic expectation, as AI tools still need to be improved in what they can do. For example, they can't judge a candidate's experience and qualifications or understand a candidate's motivations or career goals. AI tools can only assess the candidate based on the information represented, meaning that if a candidate hasn't mentioned valuable information — or worse, lied about their qualifications — the AI solution will misattribute them.
Finally, resumes are a notoriously bad representation of a candidate's true ability. Many people put together their resumes based on how they think employers want them to look rather than an accurate representation of their skills and experience—as such, relying solely on AI resume screening could lead to hiring decisions not based on a candidate's abilities and talents.
Conclusion
While AI-based resume screening tools are a great way to save time and money and reduce bias in the hiring process, they can only do so much. AI-powered resume screens could be improved in their ability to assess candidates accurately based on their data input. Ultimately, AI-powered resume screens should be used to inform human decision-making and be used as a tool to augment human intelligence rather than replace it. Resumes are still a notoriously bad representation of a candidate's true ability and should not be relied on solely for the hiring process. AI can help to reduce the amount of time and money spent on manual resume reviews, but ultimately it is up to the hiring team to make the best decisions for their organization.
The use of Artificial Intelligence (AI) in the hiring process has become increasingly popular in recent years as organizations seek to improve their time-to-hire and quality of hire and minimize human bias. While AI has a lot of potentials to make the hiring process more efficient and effective, it is important to be aware that …
The use of Artificial Intelligence (AI) in the hiring process has become increasingly popular in recent years as organizations seek to improve their time-to-hire and quality of hire and minimize human bias. While AI has a lot of potentials to make the hiring process more efficient and effective, it is important to be aware that …