ATS integrations : Boost Your Recruitment Performance
The world of recruitment is rapidly changing as technology advances, and with it, how we source and select talent. Companies are looking for better ways to streamline the process and make it easier for applicants to navigate. This is why more Applicant Tracking Systems (ATS) are now with integration for better performance. By leveraging the latest technologies, such as cloud hosting, video conferencing, and job posting platforms, these systems can help employers automate, organize, and optimize their recruitment processes.
In this blog post, we will discuss how integration can improve the whole recruitment process.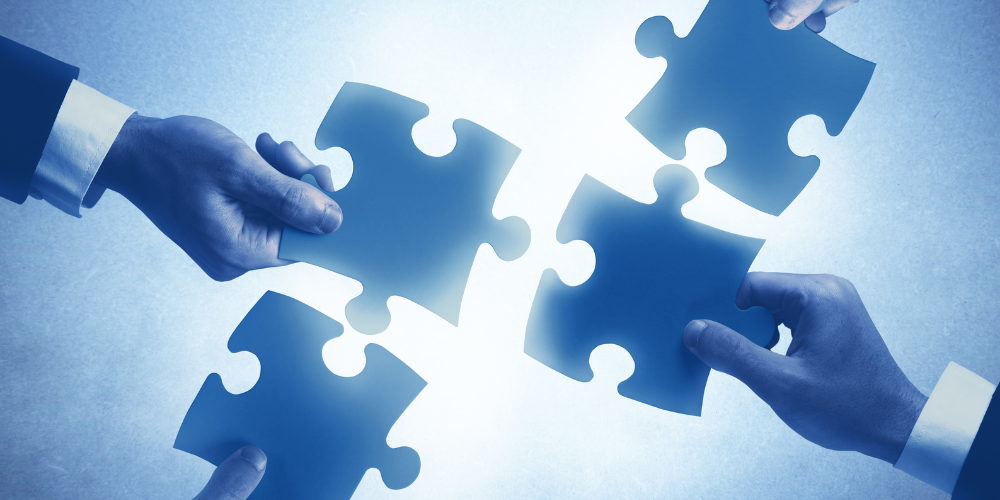 How ATS with 3rd party integration can help
Today's applicant tracking systems (ATS) have evolved significantly to serve recruiters and human resources departments better. This evolution has allowed ATS to integrate with 3rd party solutions to streamline the hiring process, maximize efficiency, and reduce costs.
ATS with 3rd party integration can help recruiters and HR professionals identify, attract, and engage the right candidates faster and more effectively than ever before. For example, with an ATS integration, recruiters can use cloud hosting platforms to securely store job postings and other recruitment-related data, such as resumes and candidate profiles. An external API gateway can then quickly share data with social media sites, job boards, and other recruitment platforms.
Video conferencing software, such as Twilio, can also be integrated with an ATS to enable remote interviews and virtual meetings. This allows recruiters to save time by conducting interviews with candidates from different parts of the world without having to travel or incur expensive travel costs. Additionally, chat messaging services like WhatsApp can be integrated into the ATS to facilitate communication with candidates and provide real-time updates.
Furthermore, job posting platforms, such as Monster and Naukri.com, can be integrated with an ATS to ensure that all job postings reach the right target audience. This helps improve the visibility of job postings and increase their potential for success. Finally, automated resume parsing tools, such as Sovren, can be integrated with an ATS to quickly scan and parse resumes, so recruiters don't manually enter candidate information into the system.
Overall, ATS with integration can significantly improve the hiring process by streamlining the flow of information between the recruiter, the candidate, and various recruitment platforms. This improved efficiency can help recruiters find the right talent faster and cost-effectively than ever before.
SquaREcruit ATS integrations
Cloud Hosting Partner – AWS
SquaREcruit integrates with the cloud hosting partner – AWS. This allows you to seamlessly send candidates and resumes to our platform, which analyses them in real-time and matches them up with clients who need their specific skillset, experience level, or industry background.
External API Gateway – AWS
The external API gateway is an AWS service that allows you to create secure web services without managing servers or infrastructure. The external API gateway provides the capability to make your back-end applications publicly available while keeping them safe with strong TLS encryption and identity-based authorization.
Video Conferencing – Twilio
Video Conferencing is becoming increasingly popular in the recruitment industry as it helps candidates get a feel for their potential workplace, culture, and team members. Twilio Video is the fastest and easiest way to set up a video call in your application. This integration allows you to offer your clients an easy way to take advantage of this exciting feature by allowing them to view profiles of your available positions during interviews.
Chat Messaging – WhatsApp
By bringing ATS and WhatsApp together with a single integration, you can leverage the power of communication for recruitment. Chat Messaging will help you reduce costs, increase productivity and ensure a better candidate experience.
Job Posting – India : Naukri.com
Naukri.com is the leading online job portal in India, providing free job posting services to recruiters & companies. Naukri.com offers a range of job posting packages to suit different needs and budgets. Users can choose between various types of ATS (Automated Selection Tools) integrations – provided by our technology partners. Traditional job posting packages include provision for a basic resume conversion service (wherein resumes are uploaded by job seekers onto our servers for formatting and then sent back to them for subsequent review & modification).
Resume Parsing – Sovren
Sovren is the only ATS-powered resume parsing solution that eliminates HR's time-consuming manual data entry tasks and provides a 360 view of candidates' skills, experience, and accomplishments. SquaREcruit AI-based technology intelligently parses your candidate resumes and job descriptions to identify key data points within seconds — without any manual intervention by recruiters.
Calendar Integration – Microsoft
Microsoft Outlook is the most popular email client in the world and can be used as a central communication hub across your organization. Connecting ATS to Outlook lets you push calendar invites directly into your candidate's inbox for meetings, interviews, and job offers. You can also set up automated reminder emails that notify candidates of upcoming interview times on their phone or desktop browser, helping you schedule more appointments without getting a single reply.
Conclusion
The best recruitment software has ATS with 3rd party integration to help businesses increase their brand awareness, attract the right talent to their job vacancies and fill more positions. The best applicant tracking system like SquaREcruit for a company can adapt to its needs, whether through third-party integration or an in-house team designed to handle client requirements, should they need any assistance adopting these systems.
The world of recruitment is rapidly changing as technology advances, and with it, how we source and select talent. Companies are looking for better ways to streamline the process and make it easier for applicants to navigate. This is why more Applicant Tracking Systems (ATS) are now with integration for better performance. By leveraging the …
The world of recruitment is rapidly changing as technology advances, and with it, how we source and select talent. Companies are looking for better ways to streamline the process and make it easier for applicants to navigate. This is why more Applicant Tracking Systems (ATS) are now with integration for better performance. By leveraging the …