How changes in Talent Management methodologies during pandemic becoming a new normal
Last year was tough on recruiters. The pandemic and its repercussions devastated some talent acquisition teams, heaped new demands on others, and proved to be a historic change agent as virtually recruiting and onboarding a remote workforce became the norm for many.
The labor market is transforming at an incredible speed and companies have to adapt to new changes. The trend of transitioning to the online format of work is dominating the market. And it looks like it's here to stay. 
But for now, it poses more questions than it gives answers. How will remote work affect the workflow of HR specialists? Which professions will be the most in-demand? How are companies changing their policies in 2021? Read on to find out.
Virtual Hiring Is Here to Stay
In the same way that a hybrid workforce of onsite and remote employees will become more normalized, a hiring process that combines virtual and in-person processes will become increasingly standard due to the associated cost and time savings,
https://www.squarecruit.com/how-to-attract-gen-z-talent-to-your-organization/virtual recruiting in 2020 helped organizations streamline recruiting processes, improve diversity hiring and hire better talent by reaching across geographic barriers.
Temporary Contracts and Outsourcing
For the longest time, employers used to look for loyal and driven employees to form long-term partnerships with. Now, companies are increasing the number of vacancies for temporary projects instead. This format is gaining popularity rapidly. Even sales managers started working on short-term contracts.
Why is it convenient for companies?
They can quickly assess the potential of such employees since they are motivated to show the results of their work immediately. As for the employees, a short-term contract will allow them to change jobs quite easily if need be.
Outsourcing, in general, has become way more common. Many companies were forced to cut contractor budgets due to the global crisis.
Hybrid Working Model will be the future
Led by the COVID-19 pandemic, hiring for remote jobs has increased by 3X as compared to pre-COVID levels this year. Sectors such as BPO/ITES, IT, Education/Teaching and Internet/Ecommerce are major contributors to WFH jobs
Greater acceptance of remote working will pave way for a hybrid-working model in the coming future. With companies taking measures to ease their employees into the whole WFH culture, this trend is clearly here to stay.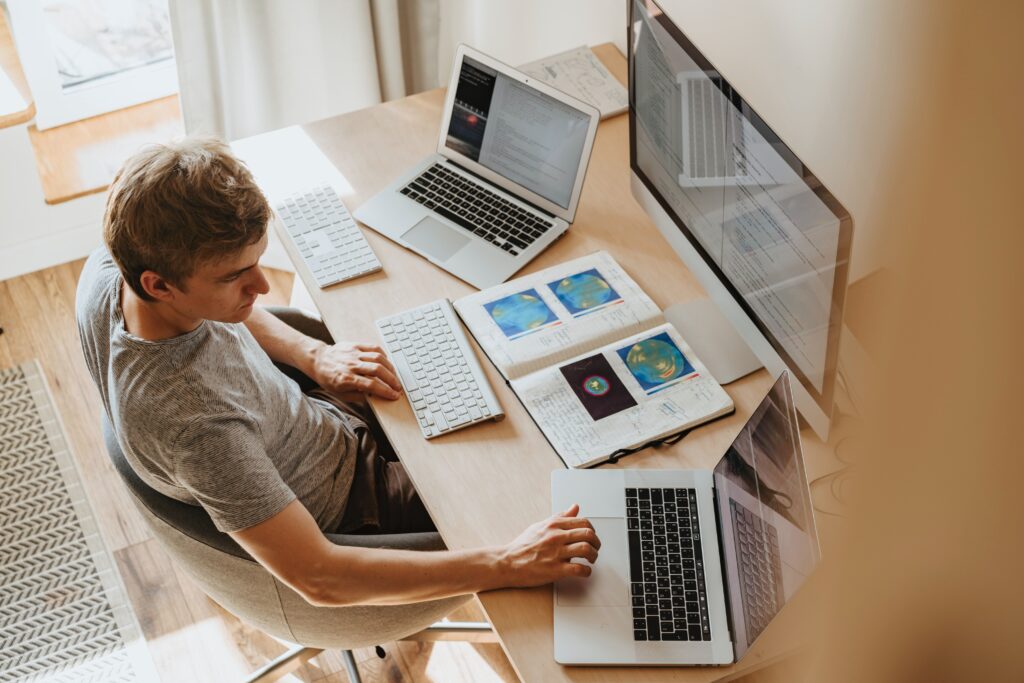 Removing bias in the hiring process
If there's anywhere bias should not be present, it's in the screening and hiring process. AI-driven tools can help eliminate bias through data, objectivity and predictive models. Eliminating hiring bias means taking a more objective approach to interviewing, One way to do this is to standardize the process. This structure helps minimize bias by taking out subjective factors such as ability or appearance. Instead, you pay attention to how a candidate would solve a specific problem or how they'd perform certain tasks required for the role.
With companies becoming leaner, there will be an expectation to work cross-functionally and go beyond the scope of the job description. It would be interesting to see the evolution of both hiring as well as working in the coming year.
SquaREcruit helps companies in adapting to changes during pandemic.
Last year was tough on recruiters. The pandemic and its repercussions devastated some talent acquisition teams, heaped new demands on others, and proved to be a historic change agent as virtually recruiting and onboarding a remote workforce became the norm for many. The labor market is transforming at an incredible speed and companies have to …
Last year was tough on recruiters. The pandemic and its repercussions devastated some talent acquisition teams, heaped new demands on others, and proved to be a historic change agent as virtually recruiting and onboarding a remote workforce became the norm for many. The labor market is transforming at an incredible speed and companies have to …